points at everything
saying more- baby, sister, where is it?, mama, dada, hi dad
"talking"
can point out nose, eyes, mouth, feet, toes, ears
loves to dance
loves anything to do with water, especially swimming
wearing size 4 diapers 4/5 shoes, 6-18 mo old clothing
has LOTS of hair
loves dogs but not when they get in her face
still loves the Backyardigans
loves watching for birds and airplanes, which she points at and gasps loudly
loves to be outside
still loves anything toilet paper and washcloths
loves book and puzzles and talking on the phone
is ms. independent!
is potty training!!!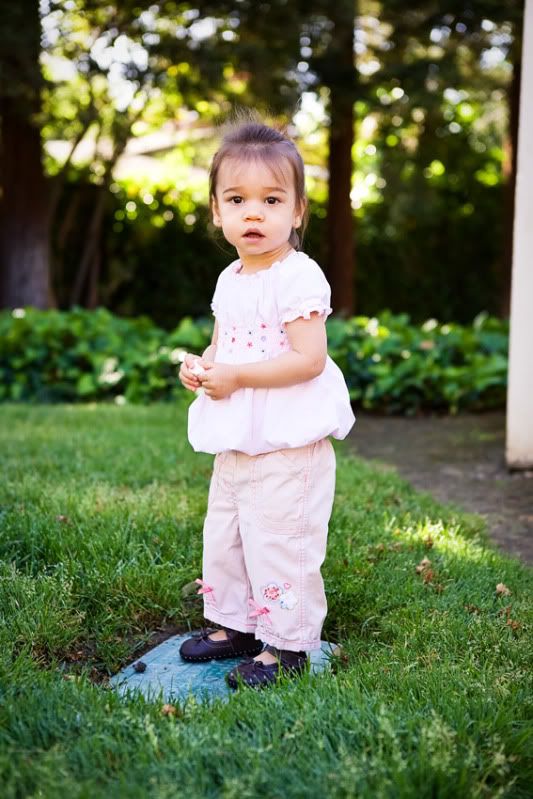 Look at her lil butt! We still have to roll down most of her pants.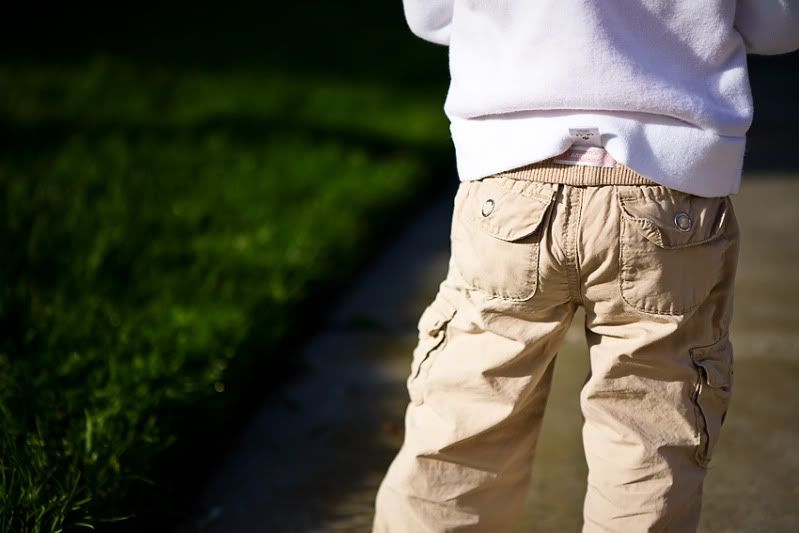 Man! This girl has got some hair :) This is in the morning before I take her to daycare. So I haven't done her hair yet. Notice the TP in her hand...waiting for Sophie to go poop LOL!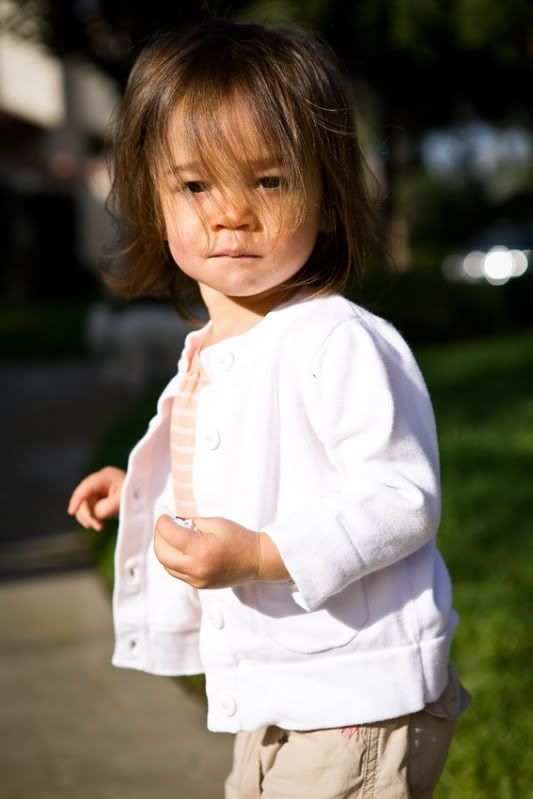 Bean likes to walk on her tiptoes...maybe she will be a ballerina like her cousin Bryanna.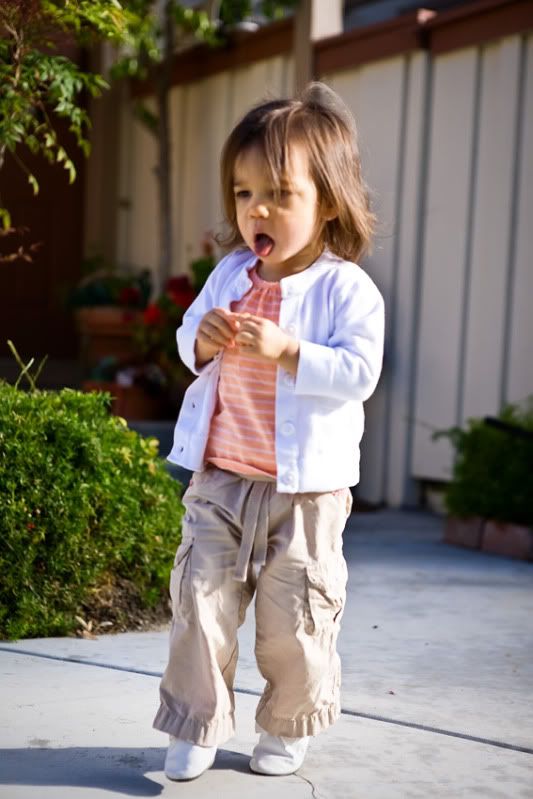 I know, it is blurry. But I like it and that's all that matters, right??